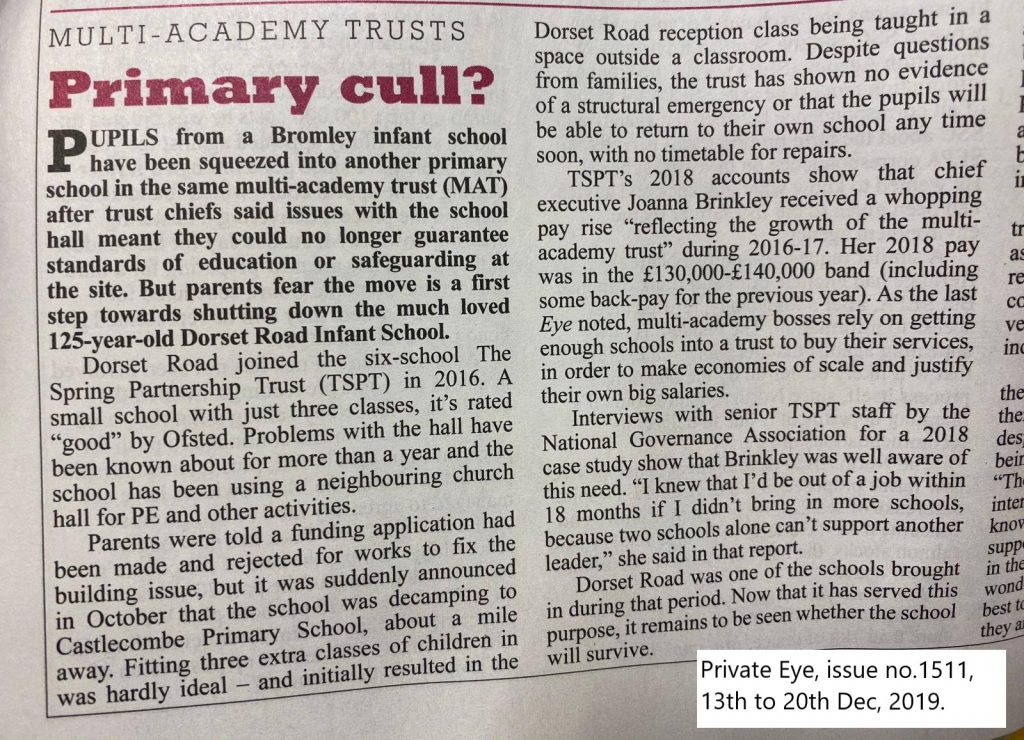 The above has appeared in Private Eye this week.
The issue was discussed openly at the recent (Dec 5th) MRA Executive Committee meeting with invited guests to represent the parents.
It is clear that the TSPT trust have been less than open with information regarding the long-standing issues around the hall construction and refurbishment needs.  Requests for independent assessment and remedial opinions have, so far, been refused by the Trust.  We will keep you informed.